2017 Minnesota Stamp Expo Show Covers and Cancellations
The Minnesota Stamp Expo has created three limited edition show covers to celebrate the 76th edition of the show. The covers feature the show theme, Total Solar Eclipse, and the USPS thermochromic ink Total Solar Eclipse stamp, which, when light heat is applied, reveals an image of the moon. The cachets depict the path of totality, the phases of the eclipse and the geometry of the eclipse. Each cover will be franked with one of the Total Solar Eclipse stamps and cancelled with an unofficial pictorial show cancel.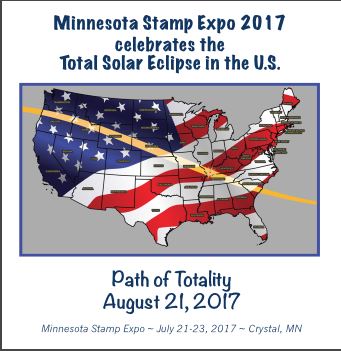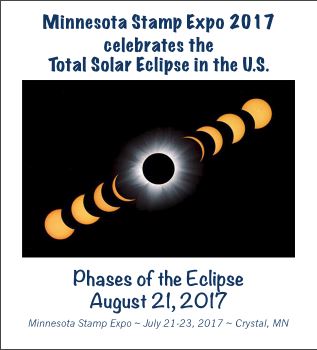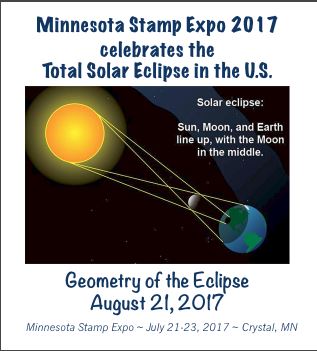 The cost of each cover is $2.00, however a set of three covers (one of each of the cachet designs) is only $5.00. The covers may be orderd by mail on a first come, first served basis for any surplus available after the show. To order, send a note indicating which cachet(s) you want, plus a check (payable to MN Stamp Expo) and a self-addressed stamped #10 envelope to:
Minnesota Stamp Expo
PO Box 291
Wayzata, MN 55391
If items are sold out, your check will be returned.
A limited supply of covers from past shows is also available. Please write for details.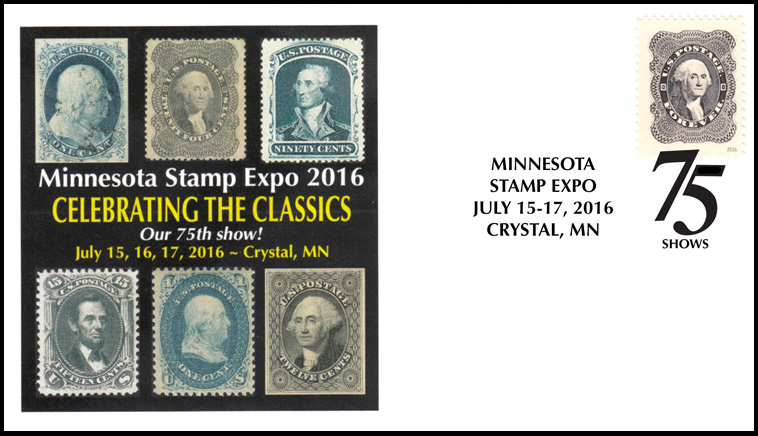 Last Update: 06/27/17